COVID-19 – Disability Related Resources
Be-Human  have put together a sharing resources page at https://be-human.org.uk/coronaheroes/ which is for people and families to help share useful links, practical tips, and ideas that people who manage their direct payments have put in place for themselves and their PA's.
Basingstoke & Deane Disability Forum are currently running online live weekly chair yoga sessions, and virtual coffee mornings and support groups. Email info@bddf.org.uk or find them on Facebook at https://www.facebook.com/bddforum
Priority Services Register
Links to their Priority Services Register (PSR) can be found on the websites of all utility providers.
Eligible residents (e.g. those with restricted mobility, deaf, blind, disabled, long term illness etc.) can register on the Priority Services Registers operated by their utility companies. If there is a major incident or problem, those who have registered should be offered extra information and practical support. When this current situation has eased, customers who are on the PSR will continue to receive extra assistance and support.
Support for parents and carers supporting children and young people with autism
The Association for Child and Adolescent Mental Health (ACAMH) has released a podcast for parents and carers about supporting children and young people with autism during the Coronavirus outbreak. The National Autistic Society (NAS) has also published resources for people with autism of all ages: https://www.acamh.org/podcasts/cornavirus-autism-a-parents-guide/
Support for deaf children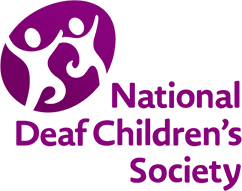 The National Deaf Children's Society (NDCS) has published information for parents, carers and families and information for professionals to support deaf children and young people during the Coronavirus outbreak: https://www.ndcs.org.uk/covid-19-coronavirus-support-for-deaf-children/